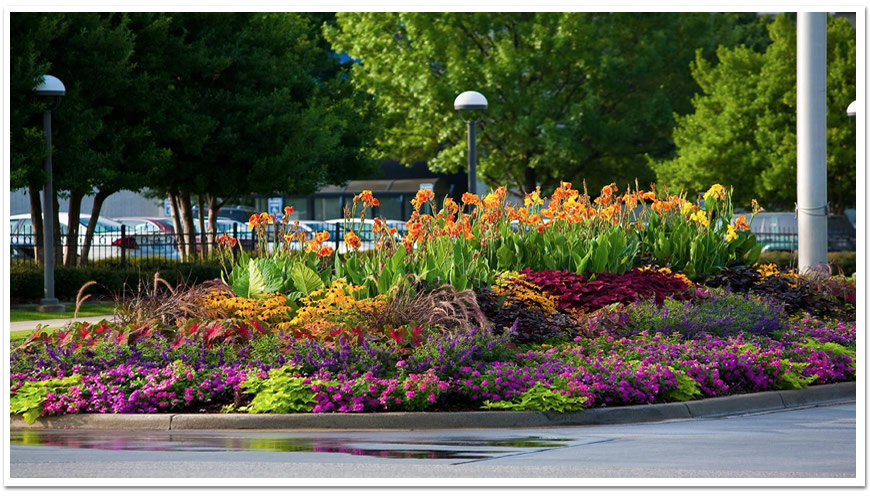 Seasonal Color Program
Many commercial properties simply have a lawn while some have flower beds and other landscape features. Your lawn surrounds your property while a garden is a creation that enhances that space with pleasing colors and fragrances. 



 We take your design vision and use our professional landscaping skills to make your outdoor space inviting to visitors and employees year round. With thousands of plants, shrubs, flowers, and trees to choose from, you can count on Ivy Green Lawn Care to keep your property, whether residential or commercial, colorful and beautiful all year.